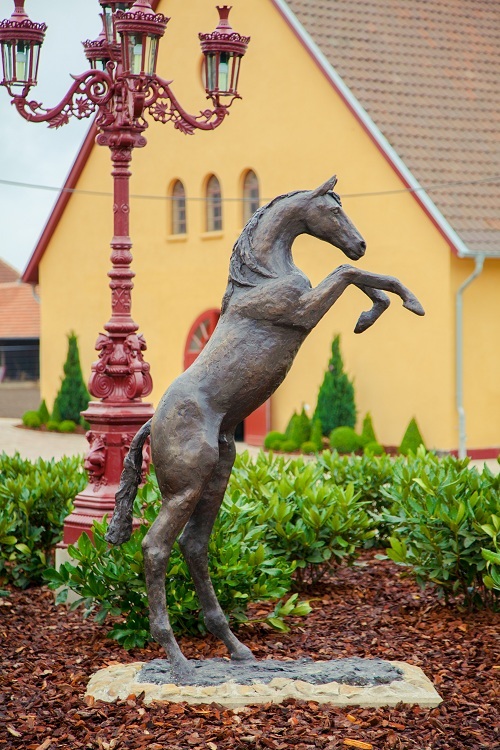 Welcome to the historic Gestüt Osthoff
The Horse Competence Center Germany is located on the former Rittergut Osthoff near Osnabrück. The historic stud farm provides modern stables, training grounds and extensive pastures for the four-legged friends.
In addition, multifunctional seminar and conference rooms for up to 130 people as well as guest apartments for inquisitive two-legged friends are located on the spacious grounds. Thus, a unique infrastructure for research and events has been created on the Gestüt Osthoff around the topic of horses.
In addition to the HCCG, other leading companies in the horse industry are located on the old manor, for example ehorses – Europe's leading horse market as well as Equestrian Globe. This ensures a constant exchange between science and business.
Here you can find out more about the Gestüt Osthoff.