Your top address for dressage horses
Hof Kasselmann in Hagen am Teutoburger Wald combines breeding, raising and training of horse and rider with marketing and international competitions. Family-owned for more than 1000 years, Hof Kasselmann has developed over the decades into an important international equestrian centre. The Kasselmann family has historically lived on the Borgberg since the 12th century. Today, numerous traditional and modern residential and guest houses, farm buildings, stables, six riding and lunging halls, five outdoor dressage arenas, a show jumping arena, an equestrian stadium with floodlights, a racetrack, a farriery and a veterinary treatment station, as well as paddocks and pastures on the 40-hectare site provide a working and living space for about 100 employees and more than 250 horses. The renowned training and sales stable also serves customers from all over the world, who appreciate the all-round service from pick-up at the airport to overnight accommodation on site. The large number of carefully and expertly trained horses offers the right sports partner for every demand – from amateur horses to international Grand Prix winners.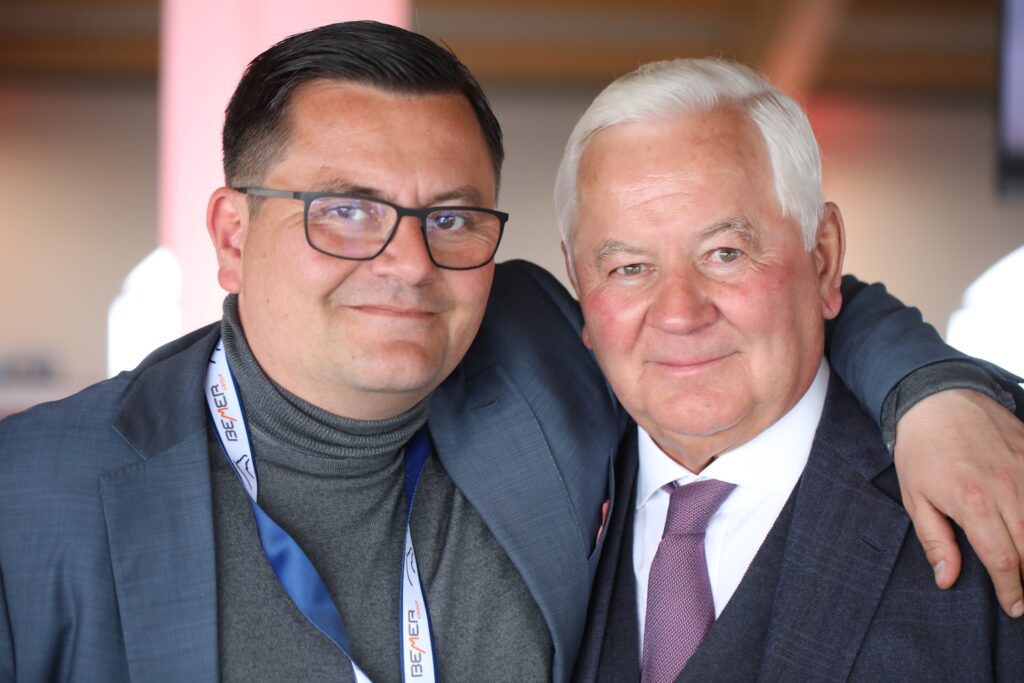 Imagefilm – Hof Kasselmann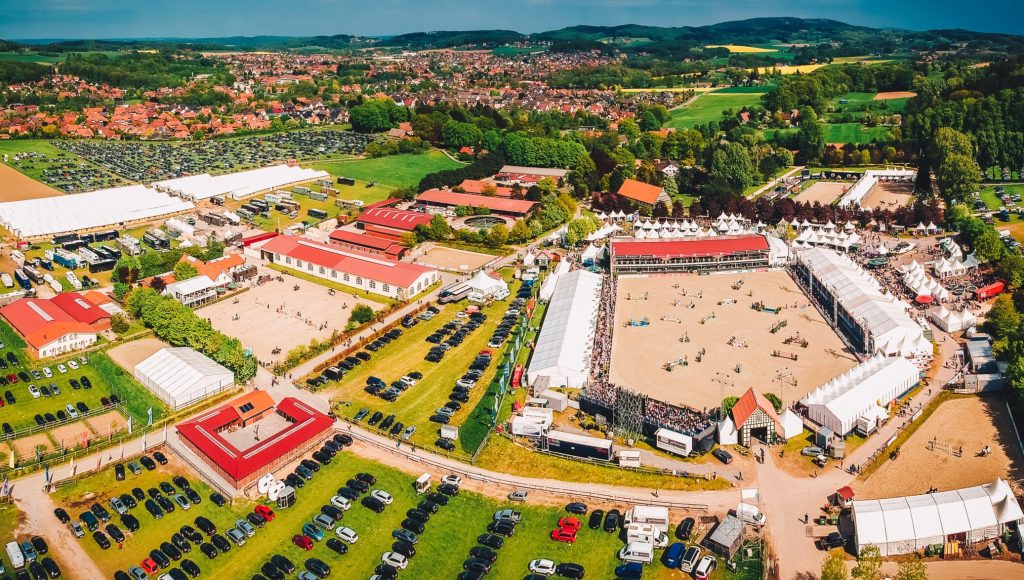 Hof Kasselmann – an international equestrian centre
What distinguishes the Hof Kasselmann in the horse industry?
Hof Kasselmann is a globally recognised centre of excellence, the hub and melting pot of dressage sport, but also an event centre for top international equestrian events. Here, over 1000 years of history and many years of horse experience meet the most modern standards in equestrian sport. Hof Kasselmann offers its customers a wide range of services: From traditional horse sales with all-round service to training and preparation for international sport. Our team will be happy to advise you on all questions concerning:
Export
National and international show planning
Medical care
Education & training

Hof Kasselmann GmbH & Co. KG
Am Borgberg 3
49170 Hagen a.T.W.
Tel: +49 (0) 5401 89200
E-Mail: info@psi-sporthorses.de
Hof Kasselmann is online on social media: